GoPro Max as a cycling dashcam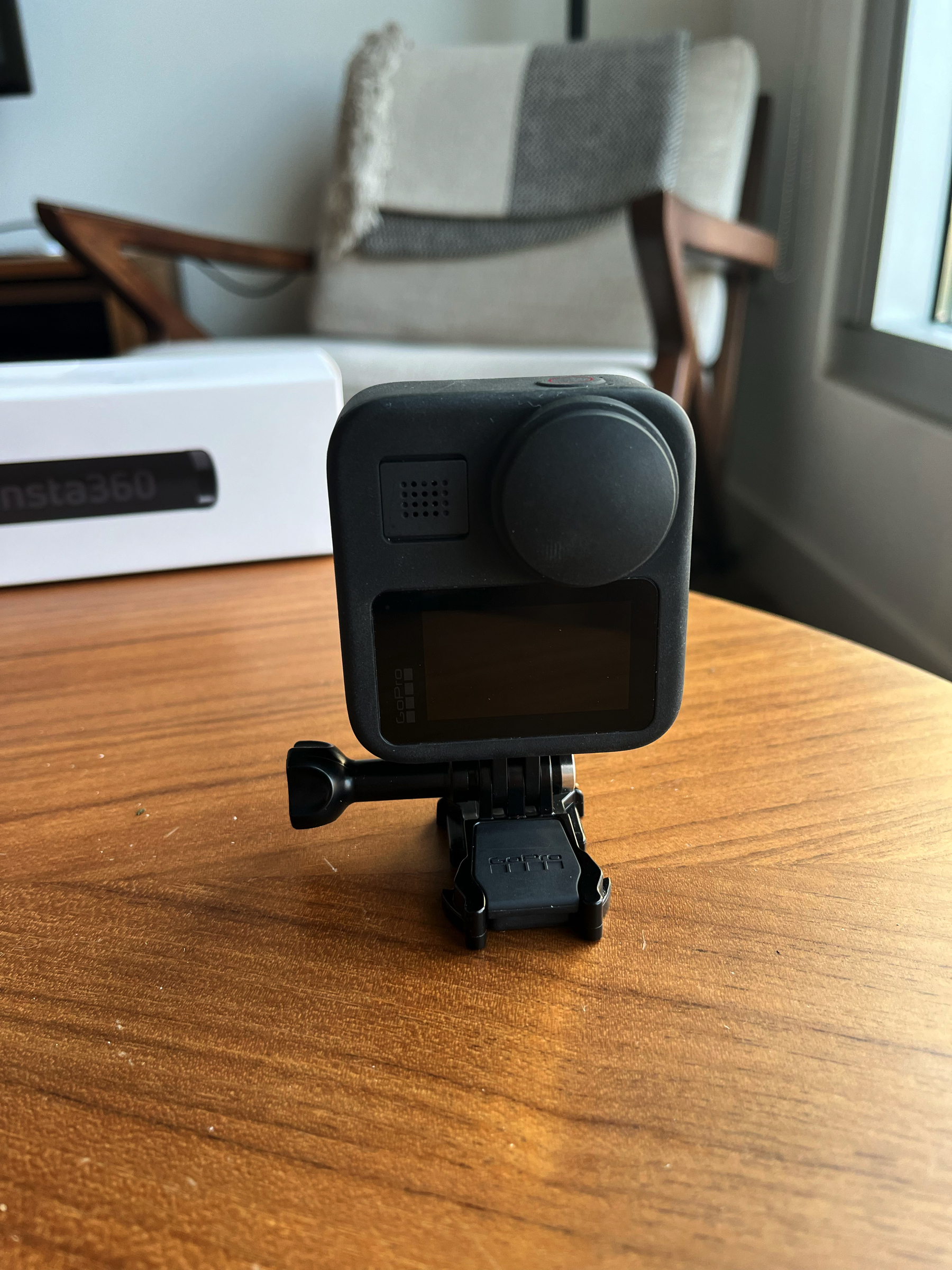 I've been using the GoPro Max for the past six months as a cycling dashcam, and I think I can now recommend it as a daily driver for all cyclists. The Max is a 360 camera by GoPro that has a variety of mounts and two killer features that make it an ideal fit for recording and storing lots of high-quality 360 video: a) quick capture, and b) auto-upload.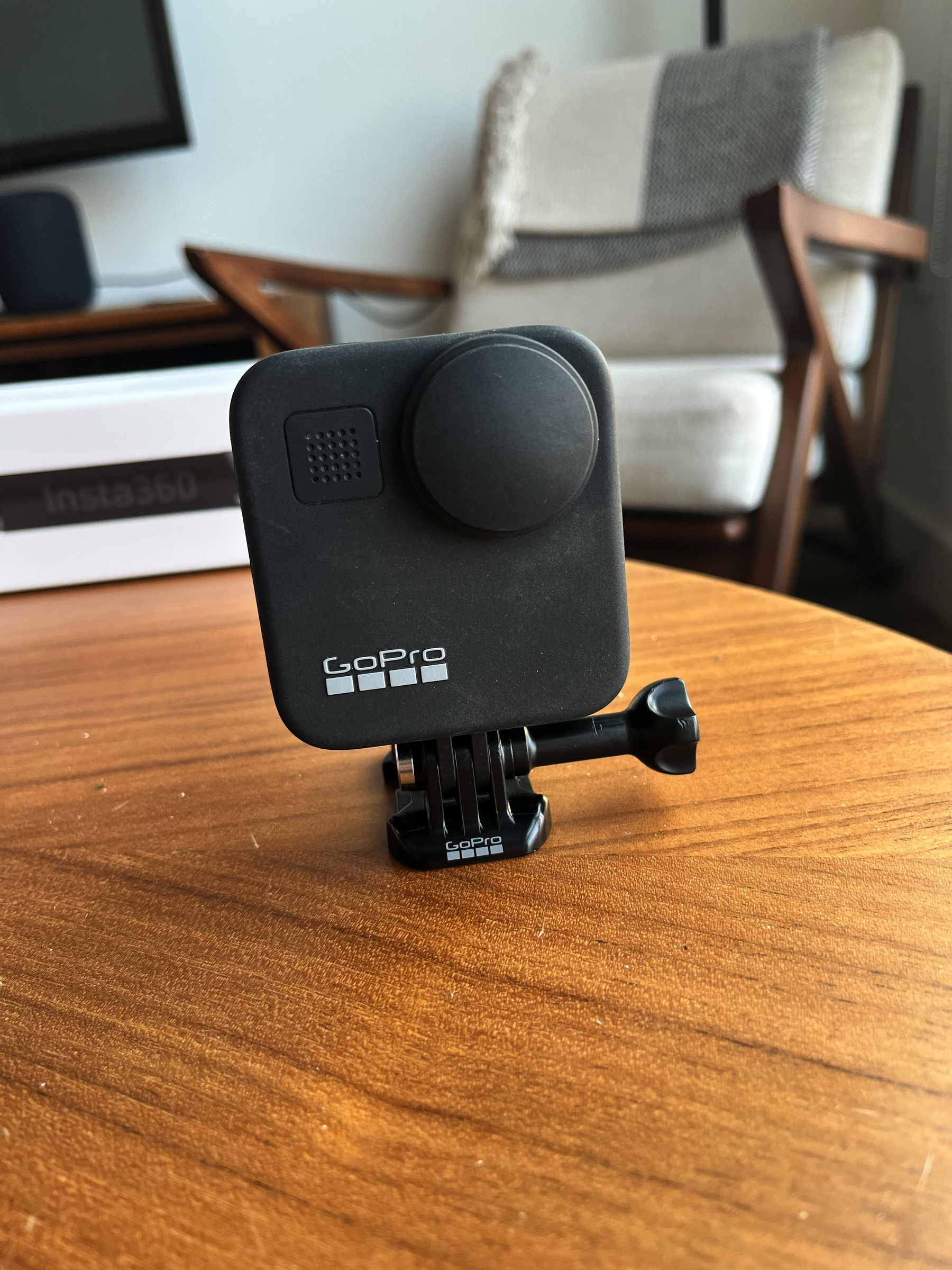 Quick capture is a feature that allows you to press and hold the record button on top of the GoPro and instantly start a video or timelampse. If the camera is off, it'll turn on and instantly start recording. You can customize what video mode the GoPro will start recording in (quality, 360 or 180, etc.). But this works significantly better than just about any other camera I've ever used. Once you set the setting right, you can strap the camera to your helmet, remove the lens covers, and just press and hold the record button to get going. It's seamless.
The GoPro subscription (about $50 a year) gives you unlimited cloud backup of all of your 360 videos. When you plug the Max into the wall to charge, it will instantly connect to your home wifi network and start uploading content to the cloud. When it's done, you'll get a notification in the GoPro app on your phone. GoPro's subscription gives you unlimited cloud backup of all your videos, which is a huge steal for 360 video. An hour of 360 video on the Max can easily be 5-10GB, so having it all backed up in the cloud for a price this cheap allows you to continue recording tons of 360 video daily while deleting all the old content every so often. In addition to storing the video, GoPro will also automatically export your content to MP4 for you and downsample it. It'll also stitch the GoPro's smaller .360 outputs for one video into a single .360 video.
These two features, combined with the cheaper price tag of the Max, allow me to unequivocally recommend this camera as the choice for cycling commuters. It's easy to switch batteries in and out, the helmet mount works fucking perfectly, and the reframing capabilities are just as good as any other app. This, combined with the lightweight design and the great microphone quality, make it perfect for recording lots and lots of 360 video on your rides to and from work or for leisure.